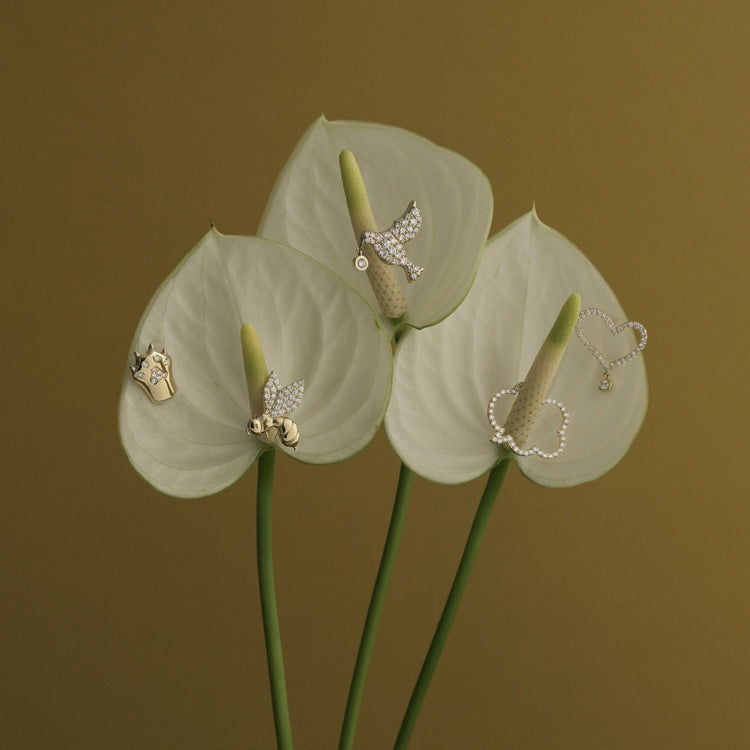 Môko Kobayashi×ALLNIQUE
刺繍作家・小林モー子とのコラボレーションコレクション。 小林モー子さんが主宰しているブランド『maison des perles』にてすでに展開されている人気モチーフをダイヤモンドで表現し、ジュエリーへと昇華。幅広い造形を愉しめるコレクションです。 日常の中にあるユニークな形やシーンといったモチーフの魅力を、ダイヤモンドの魅力がさらに引き立てます。
Introducing a sustainable way to enjoy diamonds and preserving the limited resources of these rare gems.
At ALLNIQUE, every piece of jewelry is made of Heritage Diamonds
—natural diamonds that have been passed down through time.
No two Heritage Diamonds are alike.
They come in various shapes, fire and brilliance, where each and every gem carries its own unique features and characteristics.
Unleashing your personality with beauty like no other.
選択結果を選ぶと、ページが全面的に更新されます。
新しいウィンドウで開きます。